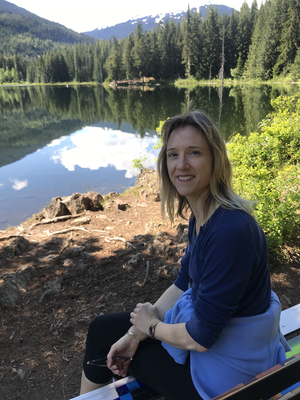 Dr. Allison Patton 
BSc, MBA, ND*
IV Therapies | Supervised Weight Loss | Jet Peel Needleless PRP Facial + Hair Rejuvenation | Hormone Balancing | PRP for Pain | Laser Therapy
Dr. Allison Patton ND* views her relationship with her patients as sacred and essential to the healing process. She uses her tools of assessment and diagnosis along with her listening skills to determine what specific therapies are most appropriate for each patient.
Dr. Patton ND* received her Honors Bachelor of Science Degree in Biochemistry and Psychology from the University of Victoria. She became licensed as a Naturopathic Physician upon graduation from the Canadian College of Naturopathic Medicine in 2001 where she was awarded the John La Plante Scholarship for demonstrating outstanding leadership. In 2010 after completing her MBA in Leadership, she was awarded the Governor General's Gold Medal for the most outstanding thesis project in the university that year.
Dr. Patton ND* provides a range of services, including:
Facial Rejuvenation PRP
Mesotherapy
Prolotherapy
Ozone
Acupuncture
Chelation and Intravenous Therapies (including Intravenous Vitamin C and Ozone)
In 2011, she received her prescriptive authority. Dr. Patton ND* is a member of the British Columbia Naturopathic Association and the College of Naturopathic Physicians of British Columbia. She is also an avid Public Speaker.
For nearly 20 years, Dr Patton ND* ran a successful practice with her colleagues and team at the Mountainview Wellness Centre in South Surrey, which was chosen as the Best Naturopathic Clinic in Surrey and White Rock. In early 2020, she created the Ardour Wellness brand, a new and modern concept in health, wellness and beauty.